Space Holiday 2014: Photo 35 / 249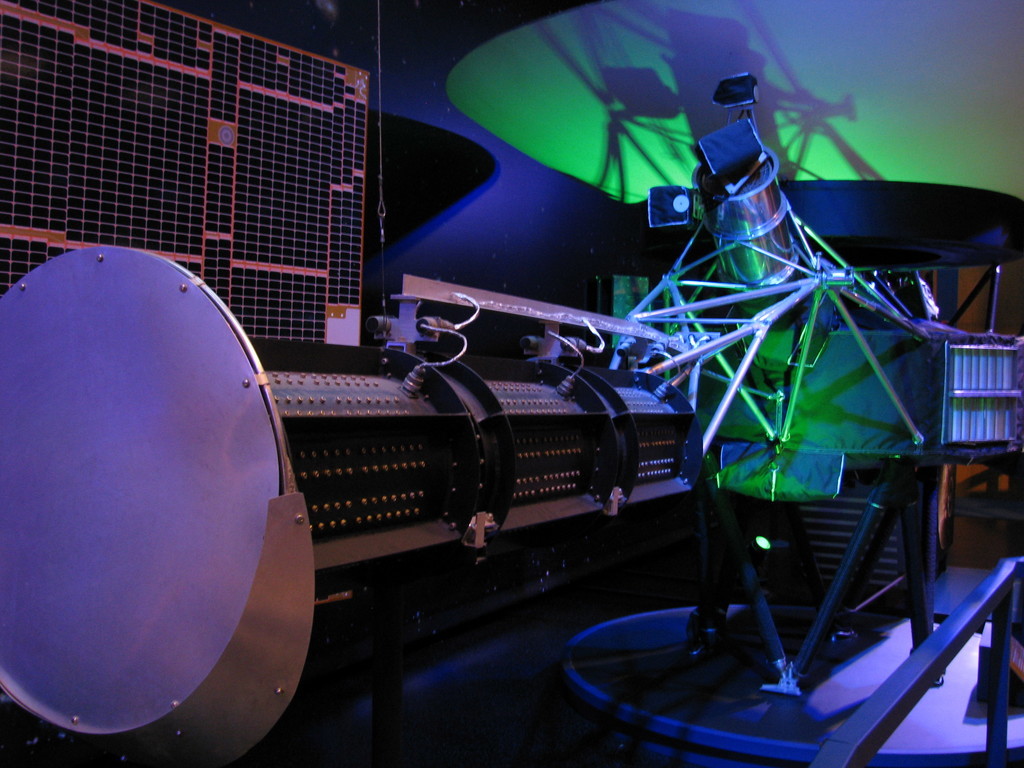 1:1 scale Voyager model in the von Kármán Auditorium. Von Kármán presenters commonly refer to these models; since they're not visible on the recorded video, I was glad to finally see them myself.
I asked the tour guide why Voyager's RTG sits so far from the instruments (is it to increase the moment of inertia, to keep the instruments away from the radiation, to balance the mass of the instruments around a center of gravity on the antenna, ...)? If you know, I'm curious!